The beginning of the year is a good time for self-reflection, goal setting and development. In 2021 approximately 21% of the population made New Years resolutions with a small percentage of people accomplishing them.  In a list of goal setting statistics,  80% of people don't set goals for themselves. In the same list, a whopping 92% of people fail to reach their goals.
What do all these statistics have to do with development plans? A development plan is a a roadmap for an individual to reach their career aspirations. Many organizations mandate development [plans coming out end of the year performance reviews. I find these processes to be tedious since they often focus on areas of weakness versus someone strengths. Many struggle because they are not sure of their life goals and are afraid of their Manager telling them that's an unrealistic goal. When you look at the top resolutions people set each year, few of them relate to an individual's professional development.
This article does a good job of covering the basics of putting together a development plan. You can take this format and fit it into any development plan process that occurs at work. It can also help form your conversation with managers, mentors, and coaches. Here are the steps below: 
Self-assessment
Goals
Strategies
Resources
Timeline
How to Perform a Self-Assessment
Many people don't conduct a self-assessment on their gaps and developmental opportunities. Here is an  Indeed article on how to conduct a self-assessment:
Reflect on your accomplishments
Remain honest
Find ways to grow
Employ metrics
Here are a few tools to conduct a self-assessment:
Clifton Strengths – Whether you're looking to improve yourself or if you're a leader wanting to empower your people to perform better, your efforts start with CliftonStrengths.
360 degrees feedback
Assessment Tools – the process of evaluating a person or a situation based on the available information surrounding that subject. This judgment is done by a series of questions with a score or categorization that returns some results.
Get your Employers Support for Personal Development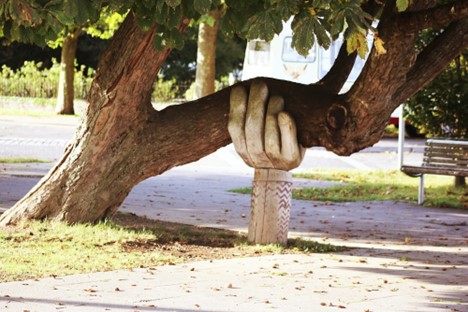 It is in your best interest to support personal development as an employer. When employees feel that they are working towards their professional goals and have a clear sense of direction, they get motivated to work, which improves the company's bottom line. You can support personal development by:
Encouraging managers to coach and mentor employees
Build trust by encouraging good workplace relationships and being honest with your employees
Incorporate a culture of continuous knowledge and skill development
Encourage employees to have growth plans that can steer them towards career development.
Reward employees who work on developing themselves. For example, if an employee pursues a master's degree, consider giving them a higher role or increasing their salaries.
Find an Accountability Partner
Thomas Monson said: "When performance is measured, performance improves. When performance is measured and reported, the rate of improvement accelerates."  Find an accountability partner. Here a list of people who can be partners to help you reach your goals:
We have provided you with some tools to get started on your development plan to include a five-step process to put together a development plan, a self-assessment to determine developmental opportunities, getting support from your employer and the importance of an accountability partner.
If you would like to learn more about Core Management Training, click here
If you want to read more blogs, click here