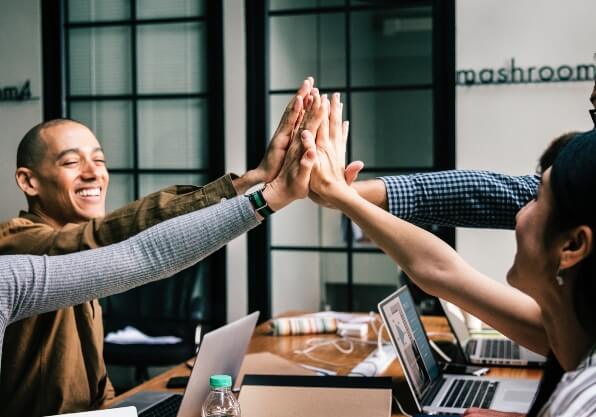 A strengths-based approach is essential for creating an exceptional workplace culture. That's why more than 90% of the Fortune 500 companies use CliftonStrengths.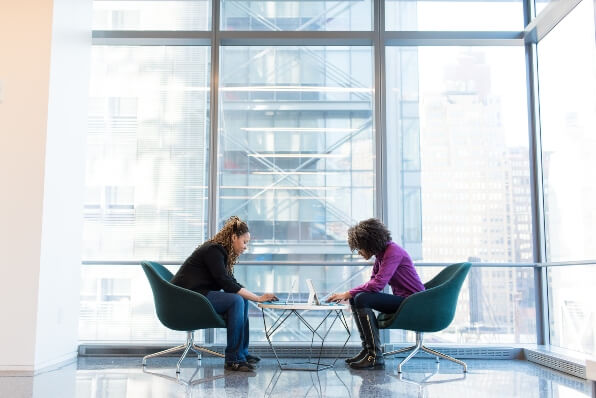 Creative problem solving is a framework that encourages whole-brain, iterative thinking in the most effective sequence; it is cooperative in nature and is most productive when done as a team effort.
Why do you need Social Styles training? Leaders use Style to work effectively improving team effectiveness. It will allow you to reduce personality conflicts while greatly improving communication, diversty and inclusiveness.
Too busy to attend a Social Styles course?
This On-Demand course allows users to access SOCIAL STYLE training at their own pace that leads to higher performance for both the individual and the organization. The Introduction to SOCIAL STYLE™ OnDemand course is an exclusively online program covering the fundamental principles of SOCIAL STYLE and Versatility. This eLearning course is comprised of video vignettes and interactive exercises. The program is complete with a knowledge assessment at the end and involves 2-3 hours of learning time. An online self-perception or online multi-rater SOCIAL STYLE and Versatility Profile is included as well as a profile interpretation module.
Teach your team to take responsibility for their ideas and put them into action.
We take your group through the Action Surge Blueprint, a ten step process to help everyone take repsonsibility for their ideas and put them into action. This framework has been perfected with socoiologists, psychologists and even drill sergants to overcome the barriers that hold people back from taking action.
At the end of this session, every participant in the workshop will have a clear, specific action plan to be able to surge forward on their ideas. This action plan will include steps to take in the next 48 hours, 10 days, 30 days and beyond. Most importantly it will also include an accountability plan to ensure each participant remains accountable to making progress on their actions.
I definitely felt a sense of calm and order after speaking with Keith and receiving coaching from him. This was quite a shift from the sense of chaos and imbalance I experienced prior to our discussions. Clearly my perspective on creating attainable goals that integrated with my professional and personal schedules was off-kilter. Keith helped me organize my goals and develop accessible pathways for attaining them without creating undo pressure on myself and others. With the results of our coaching session as my compass, I anticipate being able to achieve my goals with the optimal work-life balance intact.
Keith's approach was truly customized to address my needs- which he uncovered through effective and pointed questions which shed light on steps in the strategic planning process that I overlooked or were not implementing effectively. His direct feedback and input allowed me to to center my approach on what matters most whereas prior to that I may have spent time on tasks that had limited value. Keith's sound and experts counsel enabled me to better prioritize goals and objectives and to complete tasks faster and more efficiently. The result enabled me to get more done in less time. I now have the foundation take my business to new levels!
I want to sincerely thank you for sharing your knowledge of resume writing with me. Before your coaching, my resume was not succinct or impact. I'm happy to say that I not have a resume that I'm proud of and it helped me land my dream job. As a result of your coaching, I have been able to coach others on how to effectively craft an impactful resume. Empowering others to achieve their goals is a rewarding experience and I Can't thank you enough for teaching me a valuable skill that has delivered positive results. Thanks for investing in my development. I won't let you down!
First of all, thank you for helping me out with my teams StrenghtFinders report! Many of the people on that team have worked together for years, and had a lot of experience (and assumptions) about what they thought others strengths were. When we rolled out the report, many people made comments like "that's definitely you!", and "I had no clue you were strong in that area! I know who I'm going to call now when I need help with..."

In addition to the insight that was gathered, I felt it brought the team closer, realizing that each of them had their strengths, and that nobody's strengths were better than anyone elese's, they were simply different. The exercise was incredibly beneficial, and I would highly recommend others districts do this as well!