Defining leadership presence and how to improve it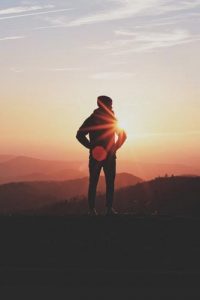 I attended a seminar where four leaders spoke about executive presence and leadership presence: the ability to engage, align, inspire and motivate others to act. 'Executive' and 'leadership' are often used interchangeably; for the sake of our conversation I'll refer simply to 'leadership presence.'
Personally, one of my early lessons came from my ROTC Instructor, an Infantry Officer. His motto was simple: "follow me." He would tell us, if you're taking a hill, you'd better make sure everyone is willing to follow you up that hill. The implication was that you need to develop strong leadership presence — and build that confidence — before you get to that hill and start asking others to follow.
So how do you inspire others to follow your lead? In an article in Forbes magazine,[1] Carol Kinsey Goman framed leadership presence in terms of five Cs: confidence, composure, credibility, connection and charisma. When I think of certain leaders, these qualities come to mind. I remember when Alex Gorsky, now J&J CEO, was in marketing; he exuded those five Cs! As Alex moved through the organization, he was always seen as credible and connected with the sales force. He exhibited a great deal of confidence and composure in the face of adversity and has always been charismatic I'm not surprised that he's now CEO! I also think of Colin Powell, former Chairman of the Joint Chiefs of Staff and Secretary of State. His confidence, credibility and composure were palpable during the gulf war. If you see him on television or read his books, his ability to connect and charisma jumps out at you.
One of the questions that came up was how to develop these skills if you aren't in a leadership position. Ultimately, we all have opportunities to step up and be leaders — even if it's not explicit in our position descriptions. If you're looking to develop your leadership capability, consider putting your hand up to present at staff meetings, or taking on additional work assignments where you can gain management experience. Don't forget, activities outside your paid role can also help you grow as a leader; like scouting, sitting on a board of directors, joining Toastmasters, or PTA.
In particular, focus on becoming an effective speaker. You can significantly amp up your leadership presence in this area using the five Cs I mentioned earlier — yet it's a skill many people never learn. Here are my top recommendations for courses, though there are many options out there:
Toastmasters

— at around $125 a year, it's the best professional development money can buy. The club focuses on both speaking and leadership — I can honestly say it transformed my skills and my career.

Dale Carnegie

, author of

How to Win Friends and Influence People

, runs a great course on overcoming the fear of speaking. His book is also a must-read.

The Brooks Group runs an executive level presence course called

Carpei Audientiam

, designed to help businesspeople navigate a boardroom with confidence.
Don't wait to be CEO to start cultivating leadership presence. There are so many tools and resources available — start with one action! If you need help, send me a note at coachtoachi ve.com
[1] [https://www.forbes.com/sites/carolkinseygoman/2016/01/18/5-ways-to-instantly-increase-your-leadership-presence/hyperlink]