Helping companies improve engagement and culture through effective management!
Ensuring managers have the knowledge, skills, and abilities to succeed!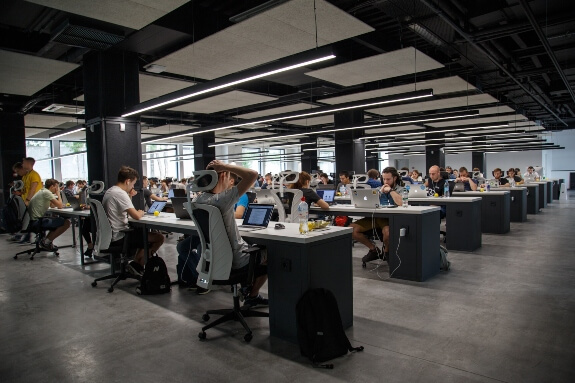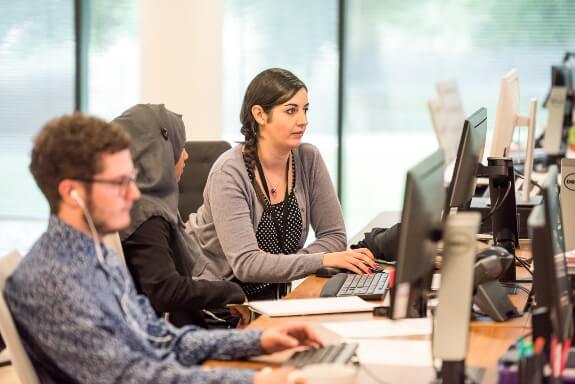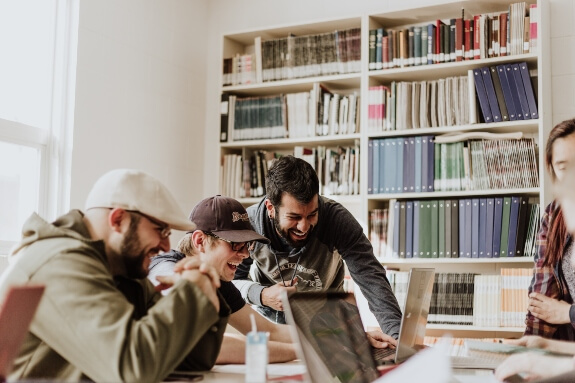 Are your employees disengaged?
Marcus Buckingham said, "People leave managers, not companies."   Where have you heard that before and does it ring true for your company?  Managers are the frontline of the company and have the most impact on culture and engagement.
When promoting from within, companies often select people who are good at their jobs and show exceptional leadership qualities. Unfortunately, they may not necessarily have the skills needed to succeed. Just as they learned to do their previous job; they have to learn to be Managers.
Five Ways for Managers to Improve Engagement
Give Them
Space.
Ensure employees have an opportunity to do what they do best
Allow Them To
Level Up.
Create a culture of high development experiences that lead to high achievement
Steer Them
Right.
Coach and provide feedback
Become A Better Listener.
Develop an environment of open communication and trust
Help Them
Grow.
Help employees learn new skills
If you're like most companies, your managers impact company engagement
Not having a strategy will ultimately impact profitability and productivity. We can help you:
If any of this sparks your thinking, then perhaps we should talk.
If you're like most companies, you don't have an engagement strategy.
Not having a strategy will ultimately impact profitability and productivity. We can help you:
If any of this sparks your thinking, then perhaps we should talk.
I definitely felt a sense of calm and order after speaking with Keith and receiving coaching from him. This was quite a shift from the sense of chaos and imbalance I experienced prior to our discussions. Clearly my perspective on creating attainable goals that integrated with my professional and personal schedules was off-kilter. Keith helped me organize my goals and develop accessible pathways for attaining them without creating undo pressure on myself and others. With the results of our coaching session as my compass, I anticipate being able to achieve my goals with the optimal work-life balance intact.
Keith's approach was truly customized to address my needs- which he uncovered through effective and pointed questions which shed light on steps in the strategic planning process that I overlooked or were not implementing effectively. His direct feedback and input allowed me to to center my approach on what matters most whereas prior to that I may have spent time on tasks that had limited value. Keith's sound and experts counsel enabled me to better prioritize goals and objectives and to complete tasks faster and more efficiently. The result enabled me to get more done in less time. I now have the foundation take my business to new levels!
I want to sincerely thank you for sharing your knowledge of resume writing with me. Before your coaching, my resume was not succinct or impact. I'm happy to say that I not have a resume that I'm proud of and it helped me land my dream job. As a result of your coaching, I have been able to coach others on how to effectively craft an impactful resume. Empowering others to achieve their goals is a rewarding experience and I Can't thank you enough for teaching me a valuable skill that has delivered positive results. Thanks for investing in my development. I won't let you down!
First of all, thank you for helping me out with my teams StrenghtFinders report! Many of the people on that team have worked together for years, and had a lot of experience (and assumptions) about what they thought others strengths were. When we rolled out the report, many people made comments like "that's definitely you!", and "I had no clue you were strong in that area! I know who I'm going to call now when I need help with..."

In addition to the insight that was gathered, I felt it brought the team closer, realizing that each of them had their strengths, and that nobody's strengths were better than anyone elese's, they were simply different. The exercise was incredibly beneficial, and I would highly recommend others districts do this as well!
"Keith designed, developed, and executed training for our new product entry. His facilitation style enabled the sales team to grasp the materials quickly – not an easy task in a remote learning situation. His knowledge of the sales process allowed the team to apply their newfound knowledge and hit the ground running. My direction to Keith was to not to prepare my team to "pass the exam" but to "sell the product". Keith delivered exactly what I asked for but more importantly, what my team needed."
"Working with Keith focused my efforts to get a fast start in my new hospital territory. He challenged my thinking with my strategic business planning, enabling me to quantify the impact of my sales resources and messaging. His coaching helped me shape my mindset to identify new opportunities and work through obstacles. I took away great value from each coaching session that I was able to transfer into a new level of success across my accounts. His coaching helped me win Presidents club for 2019."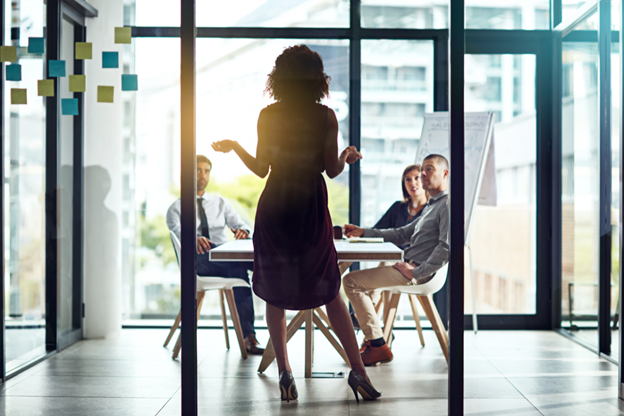 Leadership development has long been heralded as a cornerstone of organizational growth and success. However, in recent years, a growing chorus of voices has raised
Read More »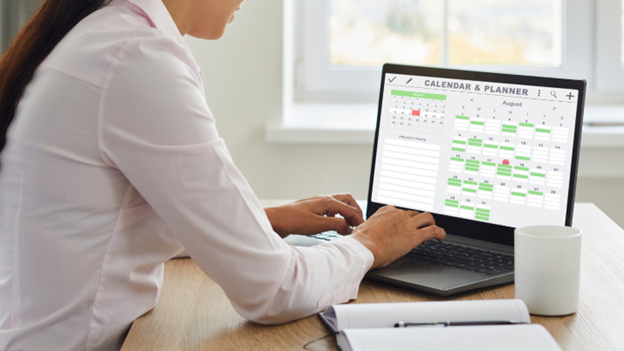 Time is a precious resource, especially for sales managers who are tasked with exceeding sales targets, nurturing their teams, and juggling various responsibilities. With the
Read More »
Interviewing is a critical component of the hiring process, and the role of a manager in this process cannot be overstated. Effective interviewing skills can
Read More »