If you have been in sales for anytime, you may have been through SOCIAL STYLE® training. SOCIAL STYLE® is a communication model that was developed by David Merrill and Roger Reid in the 1960s. As a District Sales Manager, the ability to understand and flex styles with each individual sales rep is important to drive their performance.
Flexing style means Versatility. The ability to adapt one's communication style to match that of others. Being able to recognize and adapt to the communication styles of others, allows the Manager to communicate effectively and build strong relationships with their Sales Representatives. A Managerial study showed that managers with high versatility performed 25% more effectively when coaching others.
As a Pharma District Sales Manager, I remember the rolled out of SOCIAL STYLE® and Versatility as a part of the Coaching program. The company taught SOCIAL STYLE® to the Sales Reps also which was beneficial. When I was thinking about how to adapt my coaching style to the sales rep; they were thinking about the SOCIAL STYLE® of the physician; so, we all learned the same skill. Here are some l reasons to utilize SOCIAL STYLE® with your sales team.
Relationship Building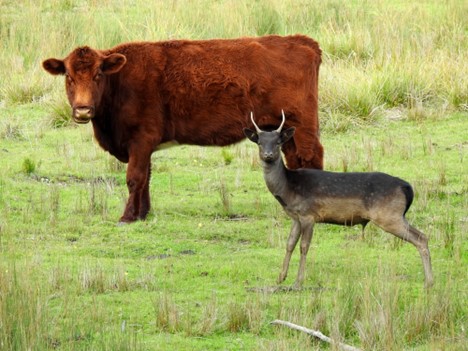 Having better relationships with sales reps leads to better sales performance, and engagement. SOCIAL STYLE® is an interpersonal skills model that allows managers to build rapport and build a common language. It helps sales managers identify their behaviors and how they are perceived. Leaders should adjust their behavior and communication to followers' style and preference to help achieve goals. This improves communicate, avoids misunderstanding, and builds trust. A critical component in relationships.
Another factor in building relationships is having a high level of empathy. Sales can be frustrating. SOCIAL STYLE® helps managers better appreciate others perspective and needs. A greater sense of empathy improves relationships by demonstrating that we understand and care about the other person's point of view.
Conflict Management
Manager's spend up to 42% of their time managing conflict, and dealing with interpersonal issues with their sales teams. Especially when representatives overlap and share physicians.
Conflict is inevitable. SOCIAL STYLE® will identify potential conflicts and communication breakdowns. Proactively addresses them before they become problematic. By recognizing and adapting to the communication styles of others, we can better navigate conflict and resolve disputes more effectively. This prevents conflicts from escalating and damaging relationships.
More than half of executive respondents chose "good conflict management skills" as one of the five skills most important for progressing from first level management to executive-level leadership roles.
Sales Strategy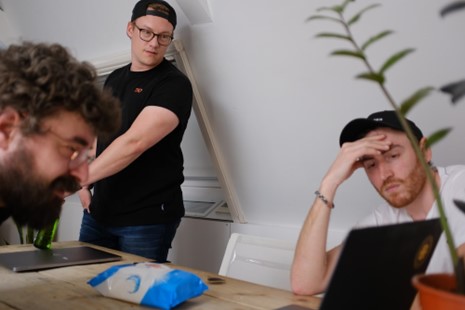 SOCIAL STYLE® can be used to develop more effective sales strategies by identifying which communication approaches are most likely to have impact with different representatives. Imagine being an Analytical Manager, someone who likes data and is process oriented, with a Sales Rep who is a Driver, get to the bottom line. Thinking about how a Driver would use data in when thinking about sales strategy would be more beneficial.
Coaching and Feedback
SOCIAL STYLE® can be used to identify areas for improvement and develop targeted coaching plans to help sales reps achieve their goals. The ability to communicate in their style improves the level of interaction and buy in from the representative. It also helps the Manager navigate cultural differences and communicate effectively with representatives from diverse backgrounds.
Cross Functional Relationships
SOCIAL STYLE® can help District Manager develop more effective cross-functional relationships within their own organization, which is important in a complex and highly regulated industry like pharma. Having contacts in the home-office benefits the entire sales team in getting issues resolved, obtaining additional support and additional resources.
Using SOCIAL STYLE® to understand and adapt to the communication preferences of others, teams can build a culture of collaboration and improve their ability to work together towards common goals. This can be important when Managers are often asking for support from people working in the home-office.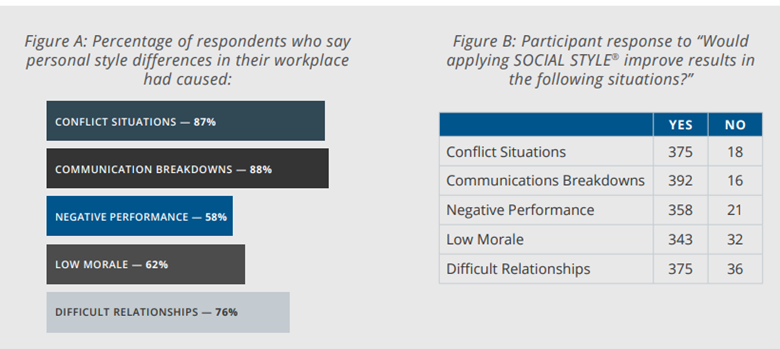 SOCIAL STYLE® is a communication model that provides a framework for understanding different communication styles and how to adapt to them. The SOCIAL STYLE® model emphasizes the importance of Versatility as a key component of effective communication and relationship building. Overall, SOCIAL STYLE® is important because it helps people communicate more effectively, helps us develop a deeper understanding of ourselves and others, and can help us build stronger, more fulfilling relationships both personally and professionally.
If you would like to learn more about Core Management Training, click here
If you want to read more blogs, click here