Many Managers dread this time of year because it's time to write the annual performance review. I was speaking with a manager recently who was contemplating how she was going to let one of her directs know that they would not be able to be promoted because of their sales performance. Most Managers focus on using the right words and phrases to convey their thoughts on performance over the past year. One popular Book: Performance-Appraisal-Phrase-Book-Techniques- provides managers with the effective words and techniques for successful evaluations. (Free with Kindle unlimited). I had a version of this book earlier in my career.
While many organizations are back to business-as-usual post COVID; there have still been a lot of challenges making it difficult for Managers to evaluate employees. Many workers are either working remotely or are in a hybrid work model. Managers haven't been as close to the action as needed. Even prior to COVID, consistent coaching and feedback was a problem. One statistic suggests that 65% of employees desire more feedback (Click for 20 essential employee feedback statistics).
It's the conversation that should drive the Performance Review. Performance is an aggregate of behavior throughout the year and should be reflective of the coaching and feedback given throughout the year. If this doesn't happen, then no wonder appraisals can become a disaster.
Here are three potential fixes:
Gallup's take on "Evolving the Performance Management Process
Managers getting Better at Providing Coaching and Feedback
Conducting Quarterly Performance Reviews

According to an article by Gallup, the new approach to performance management will have to be more collaborative, adaptive, and individualized based on conditions on the ground. Highlights of the article include:
Most performance management systems are too ridged for uncertain times
Leaders need a new way to track and encourage high performance
Agile, goals, ongoing feedback and flexible metrics and incentives are key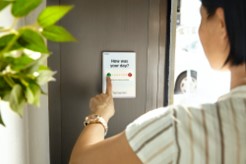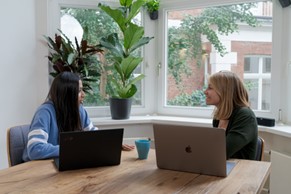 Switching to quarterly reviews helps you stay in touch with your employees and gives them the feedback they want. Three benefits discussed in this article include:
Better recall
Faster correction
Frequent check-in on issues
Improved goal setting
Alignment with business quarters
Actionable feedback
If you read this article to the end, hopefully you have received tips on how to improve your Performance Management Process and will like or share. The process begins when the previous year is over. Use Gallup's Five Coaching Conversations as a model to ensure your team is receiving constant feedback. Using this process for coaching or others that are similar will alleviate some of the challenges that arise when performance reviews are delivered. Consistent coaching and feedback allow a manager to document someone's performance throughout the year.