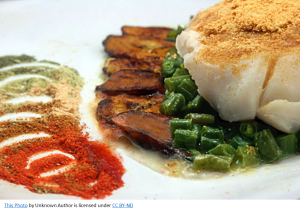 The Alinea restaurant is the Michael Jordan of Restaurants.  It's been regarded as one of the best restaurants in Chicago and one of fourteen in the US to earn three Michelin stars.  Chef Grant Achatz and Nick Kononas, who founded the restaurant in 2005, are owners of the Alinea Restaurant Group. Included in that group of restaurants are Alinea, Next Aviary, Aviary NYC, Roister along with Tock, and Crucial Detail.
I became familiar with Chef Grant Achatz on the Netflix show, "The Final Table." He represented the United States as one of the nine master chefs in the world.  Contestants competed to join the master chefs at the proverbial Final Table.  Watching Grant on the show and his creativity was fascinating.  I always look for a good restaurant to write about as Your Food and Wine Guy.  Restaurants that earn Michelin stars are restaurants to visit and enjoy.
Like a lot of companies, Alinea closed its doors because of COVID-19.  They morphed overnight to create comfort food for customers during the pandemic.  They rehired staff and helped the economy.  They ordered food, wine, and supplies from other merchants, spreading a little joy during a difficult time.  Their story highlights action, change management, and innovation. This is one example of a company's business continuity and use of change management.
Act Fast when worst-case scenarios loom in the background
Many companies have continuity plans for tornadoes, floods, and serious storms.  Few considered the impact of a pandemic.  You can't plan for everything.  Some leading indicators may arise to provide the time needed to plan.  Act fast and use the data around you.  Work with the team to come up with a strategy.  There's a lot of emotional intelligence and empathy that goes into this process.  Many companies are fighting for their financial lives.  Owners feel an obligation to take care of their employees along with the business.  They are like family along for a special ride.
The Alinea Restaurant group was ahead of the curve when the owners realized COVID-19 would have a negative effect on the business.  Hong Kong restaurants lost 96% of their business overnight.  Based on the speed of the virus, it was evident that there would be an impact in the US.  They looked at the data and planned for the worst while hoping for the best.  Many times, fear paralyzes us and we deny the obvious.  Yet, in this case, Nick voiced his concerns and the leadership team began to plan.  The team ensured furloughed employees would maintain their health insurance and would collect unemployment.  Both owners did not take salaries.  They also mandated masks and temperature checks occurred hourly.  Many thought the owners were out of touch because of the rapid pace of the restaurant business.  Conversations about the severity of the situation helped get most employees on board, however.
 Best practices in planning: 
Take the time to plan
Use planning frameworks like SWOT, PEST 5 forces, etc.
War game the worst-case scenario
Conduct planning based on current known information.  In this case, understanding and modifying the plan based on the CARES ACT
Make some assumptions about what may occur based on the best data available.  Good to think through several scenarios
Possible strategies to implement
None of these can take place without effective communication.  The team put together a contingency plan, thinking that if nothing happened, all is good.  If the worst-case scenarios do occur, then there is a working plan.  It was easier to put together a plan when everyone was not panicking. Once there was a plan in place, it was time to communicate.
Change Management
The owners discussed with their management team the pending challenges.  It was important for everyone to be on board. The order came to close all restaurants in Chicago.  COVID-19 escalated so quickly that it was difficult to go through a traditional change management process.  The initial meeting with the staff laid the groundwork.  Here are some more considerations when it comes to change management:
Communicate the situation based on available information
Discuss available options
Be transparent and acknowledge people's feelings
People will grieve the changes. This cycle includes denial, anger, bargaining, depression, and acceptance.  This cycle will occur more than once.
Share the plan
Innovation
Innovation takes some practice.  The more you do it, the better you get.  The Alinea Group reconfigured its restaurants to sell carryout comfort food at $40 a meal.  This meant moving from a $300 per person menu.  This change enabled them to rehire 75% of their people at Alinea and 40-50% at the other restaurants in their group.  Nick Kononas and Grant Achatz make a perfect pair not only because Nick understands what Grant is doing, but because they are both innovators.  Grant's cooking is Progressive American, with the use of cutting-edge techniques and the exploration of creativity.  Some call it molecular gastronomy.  He gutted and renovated Alinea in early 2016, so it feels less mod and more classic, even though this restaurant has held three Michelin stars since 2011.  Nick started a company called Tock, a dining reservations system he launched in 2014.  It's a CRM system to manage reservations for restaurant customers.  Customers pay upfront, which decreases the amount of no shows. The restaurant group has been using this system to take orders for curbside pick-up.  Tock to Go, an ordering platform, is what they opened for other restaurants.  It provides customers pick-up or delivery options.
 Clayton Christensen, of Mapping Innovation, said that innovation is, at its core, about solving problems.  Thinking through ideas to solve problems on a regular basis is a good way to innovate.  One problem-solving technique is brainstorming.  Write down all the ideas around a problem.  It works if you'll reserve your judgment.  I remember asking my sales team to each come up with 20 ideas of how they could increase their sales.  Usually, it's the last two or three ideas that are the winner.  We did everything on my list and turned around a bad year.  The point here is to take the time to build the skill of innovation. There are many frameworks to use.  With the Alinea Group, pick-up service kept the business open during COVID-19.
 Being the Best
Alinea was named the best restaurant in America four times and is regularly rated in the top 50 in the World. Which is why I call it the Michael Jordan of restaurants.  Being the best entails planning, work, and a little luck. Sometimes life throws a wrench into things! Will you be ready to act?